Growing Attachments training is delivered in four modules and covers an in-depth understanding of attachment and the impact for families and professionals.
This is an interactive and creative training which takes you on a journey of discovery and has proven to change the lives of children and young people
Growing Attachments can be delivered as a complete course or each module can stand alone. It is suitable for Social Workers, Youth Workers, Youth Offending Teams, Family Intervention Services, Teaching Staff  and Teaching Assistants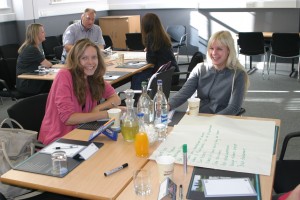 Module 1:  Growing Attachment: 2 days
Introduction to Attachment Theory
1. A brief overview of Attachment Theory including the DMM model of attachment
2. Why Attachment Theory might be a useful framework for Foster Carers.
3. Why attachment relationships are important for children.
4. Understanding Neuroscience

Module 2: Sense of Self : 2 days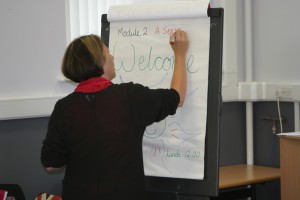 Understanding ourselves in the attachment relationship
This module looks at our understanding of what we bring to any relationship and how we can impact our young people.
It allows the opportunity to reflect on how we became the professionals we are
Looking at attachment behaviours in children and young people and understanding what lies beneath it
Using the Dynamic Maturational Model (DMM) to bring relationship and theory together
Module 3: Using P.A.C.E. skills to engage hard to reach families and young people  : 2 days
At the end of this module you will have learnt how to use Playfulness, Acceptance, Curiosity and Empathy (PACE) to engage families who struggle to build a professional relationship.
You will have recognised and practised these skills and see the huge impact this has on your clients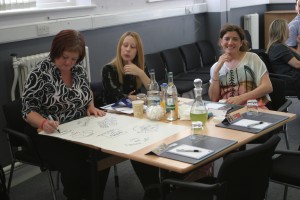 Module 4: Creative Communication: 2 days
Exploring different media to support the engagement with families and young people
At the end of this module you will be able to communicate with young people in a totally different way. You will be confident to use various media to help children feel more relaxed and better able to communicate with you